01/26/2023
2023 SERC MLK Basketball & Cheer Tournament Recap
Participants are still buzzing with leftover excitement from the 2023 SERC MLK Basketball & Cheer Tournament hosted in Goldsboro, North Carolina, January 13-15th. Housing Authorities throughout the Southeastern Region of the United States traveled during the Martin Luther King Jr. holiday with their youth, families, coaches, and staff to an incredible weekend of thrilling competitive sports, exciting educational opportunities, and positive cultural experiences.
The celebration did not disappoint this year as the multi-site event took off Friday at 6 pm at Dillard Middle school. The Housing Authority of the City of Goldsboro (HACG) staff brought out all the bells and whistles for over 300 youth attendees. Rousing laughter and cheering ignited the basketball court, where celebrity radio personality Kariana Taylor (Kay-Tee Radio, 92.7 Jamz Goldsboro) and local DJ C-Rai helped get the party started with incredible music setting the tone for a fun-filled kick-off experience.
The weekend's keynote speaker, Harlem Globetrotters legend Dexter "Loveboat" Williams, wowed the crowd proving why he was named one of the "World's Best Basketball handlers" and offering words of motivation and inspiration for all ages.
Registered participants took to the court to showcase their fitness level through two fundamental basketball skills challenges that included: three-point shooting, speed, lay-ups, dribbling, and free-throw shooting.
Wayne county's first Majorette Dance ensemble Triple D Studios, showed up and showed out with their award-winning Dancing Divas of Destruction, taking the court with confidence, poise, and grace.
While National Platinum Recording Artist DJ Luke Nasty ended the night with a live performance and photos.
Afterward, participants were invited to watch a late-night showing of the movie, Avatar: The Way of Water at Premiere Theatre 12.
This event continued to delight its guest throughout the entire weekend, truly welcoming the many players, cheerleaders, and attendees with games, food, trivia, and surprise giveaways such as iPads, laptops, Beats headphones, books, gift cards, and more.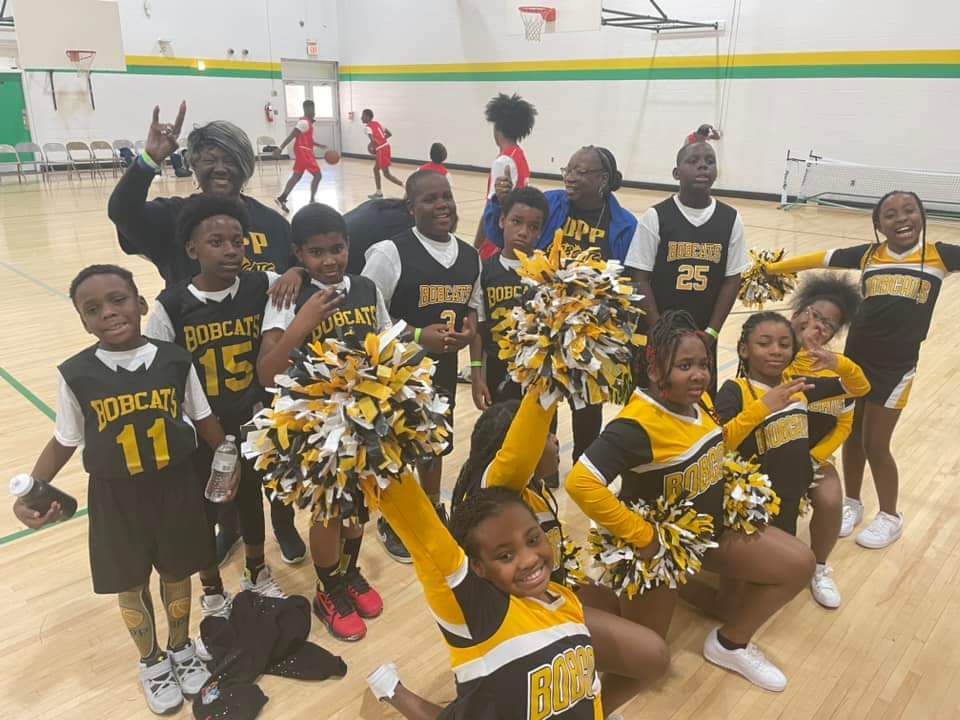 The tournament was in full swing Saturday morning, with Carver Heights Elementary hosting the 12U players, Dillard Middle School hosting 15U, and the WA Foster Center hosting the 18U division players. At 9 am, the cheer portion of the event held at Dillard Middle School packed the auditorium with cheerleaders of all ages ready to showcase their new techniques, motions, cheers, chants, and tumbling for a chance at a trophy!
With the sports and activities in full swing, participants looking to explore their academic endeavors found impactful information during the floating Go-To-High School, Go-To-College-College Fair & Greek Row events, which consisted of numerous colleges and universities from our home state.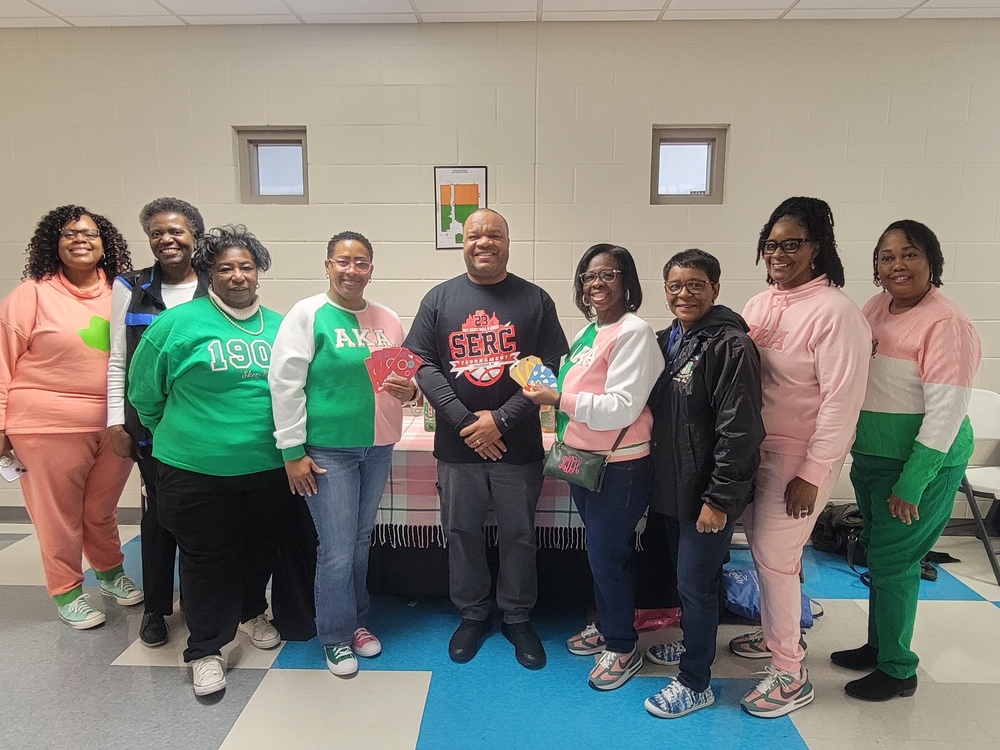 A major weekend highlight was the Sneaker Ball, a red-carpet affair complete with well-thought-out photo opportunities, giveaways, a dance floor, an expansive buffet meal, and a Jordan-themed shoe box candy bar!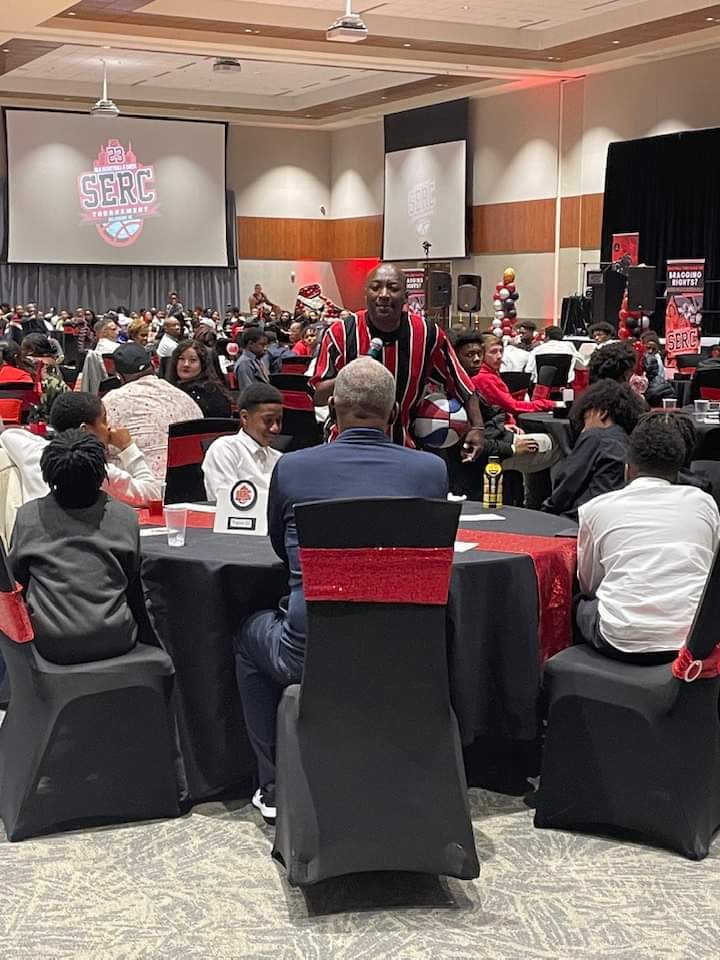 The event wrapped up on Sunday, January 15th, with a 9 am cheer clinic and ended with the basketball championship games for all divisions.
HACG sends its sincerest gratitude to the following for helping make this event a success: HACG Resident Services, HACG Employees, SERC-NAHRO, Brooks Jeffrey Marketing Inc, Carolina Overhead Doors, Kinetic Minds, Mt. Olive Pickles, Jarran Reed, Stanley Aughtry, the John Wall Family Foundation, Greensboro Swarm, the Colleges and Universities participating in our Go-To-High School, Go-To-College - College Fair, the Gold-Wayne National Panhellenic Council, Alpha Phi Alpha Fraternity, Inc Theta Omicron Lambda Chapter, Alpha Kappa Alpha Sorority, Inc.- Epsilon Phi Omega Chapter, Ms. Kim McGuire (Triple D Studios), Eastern Wayne High School Drum Line, Coach James Saunders, Coach Joseph Hayes, Danny King (ADLA, Inc), Mayor Ham, Communities Supporting Schools of Wayne County, Visit Goldsboro, Carver Heights Elementary, Dillard Middle School, the WA Foster Center.
"This has been amazing! This is an event they should have in every state across the whole country. - Dexter Williams
To learn more about this event and see a full list of participants and donors, visit SERCMLKWeekend.com; for footage, follow us on social media @SERCMLKWeekend.
For Press/Media Inquiries, Contact: SERCMLKWEEKEND.COM