10/21/2019
HACG Presented Schools with $5000 Donation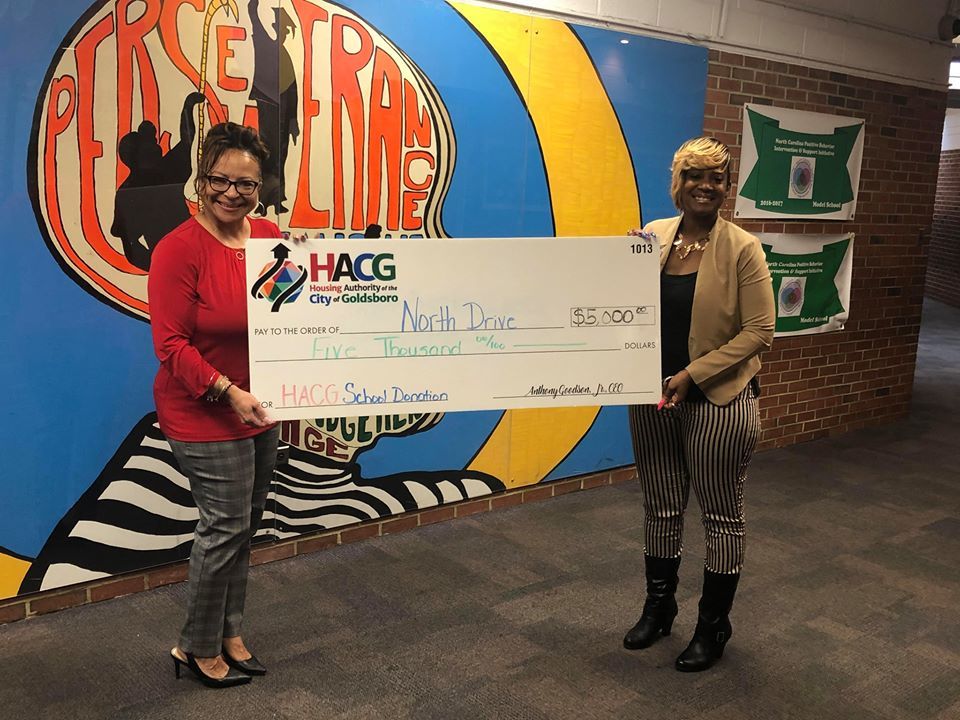 Today, the Housing Authority of the City of Goldsboro presented each of our feeder schools with a $5,000 monetary donation just to say "Thank You!"
We appreciate their continued efforts in advancing the educational achievements of our students and for their supportive advocacy for our parents.
Our hope is that the monetary donation will assist each school with their...
(1) academic achievement initiatives
(2) parental involvement activities
(3) school attendance initiatives
(4) any other efforts geared at educational enhancement for students and/or staff outlined in their School Improvement Plan.
We are honored to continue our partnership with CarverHeights_ES, North Drive Elementary School, Dillard Middle, and the Goldsboro Cougars and look forward to continuous collaborations throughout this school year!